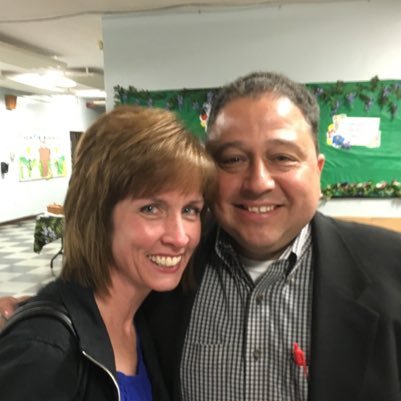 On September 1st Massachusetts held its State Primary. Almost 1,600,000 voters participated,. and the results show a change of voting trend that few have remarked.
With the exception of Senator Ed Markey's defeating Joe Kennedy's challenge, it was very much a victory day for moderate Democrats and even for moderate Republicans. Let me now itemize.
Congress : in the First Massachusetts District, incumbent Richard Neal, chairman of the House ways and Means committee, turned back "progressive" Alex Morse by 59 percent to 41 percent. This result is the exact percentage opposite of "progressive"
Ayanna Pressley's beating (less progressive ?) incumbent Mike Capuano in 2018 in the 7th District.
in the Eighth District, incumbent Stephen Lynch, the most conservative Democrat in our House delegation, easily disposed of "progressive" Robbie Goldstein by about 66 to 34.
in the Fourth District, moderate Jake Auchincloss won a nine-way primary over eight "progressive" rivals, winning over his nearest rival by 25 percent to 23 percent. (true to form, the District's "progressives" now seek to change the voting rules)
State legislature — the House :
2nd Suffolk : moderate incumbent Daniel Ryan easily defeated "progressive" Damali Vidot Rosa by 4195 to 3093.
4th Norfolk : incumbent moderate James Murphy crushed "progressive" Melissa Smith — 6357 to 3099.
5th Middlesex : incumbent moderate David Linsky walloped "progressive" Jaymin Patel, 9243 to 2341.
6th Norfolk : incumbent moderate William Galvin defeated "progressive" Tamisha Civil by 5866 to 3238.
10th Middlesex : incumbent John Lawn, one of the most conservative Democrats, beat back a more progressive Allison Leary 4060 to 3624.
14th Suffolk : open seat. moderate Rob Consalvo easily defeated "progressive" Gretchen Van Ness. 5484 to 3292. (there was a third candidate on the ballot. He drew 1488 votes.) Consalvo was supported by Governor Baker.
Consalvo's big win might be more significant than for only his District. More about this below.
12th Suffolk : open seat. moderate Brenda Fluker Oakley bested two rivals, 4074 to 3144 and 2237.
12th Norfolk : moderate incumbent John Rogers defeated "progressive" Michael Dooley 6451 to 3001.
16th Suffolk : open seat — moderate Jessica Giannino defeated "progressive" Joe Gravallese by 3770 to 2396.
17th Suffolk : long-time incumbent Kevin G. Honan, a moderate, defeated "progressive" Jordan Meehan 4260 to 3598. (Meehan had help from Ayanna Pressley's husband, Honan was supported by Governor baker.
24th Middlesex : incumbent Dave Rogers turned back "progressive" Jennifer Fries by 7540 to 5858.
35th Middlesex :" incumbent moderate Paul Donato defeated "progressive" Nichole Mossalam by 5227 to 4161.
Moderates did suffer one loss : Vann Howard defeated incumbent David Nangle in his long-held Lowell seat., But Nangle was beset by m any well-publicized ethics issues. Howard's win may, however, equally be attributed to demographic change : she is of Cambodian origin in the State's most Cambodian city. (Lowell now has two State Representatives of Cambodian origin, the other being moderate Rady Mom.)
Republican primary : voters nominated for US Senator the candidate by far more reasonable, Kevin O'Connor, over the clownish Shiva Ayyadurai, by 59 to 41 percent. Turnout exceeded 250,000.
Thus we see that a very large turnout aides moderate candidates generally. Progressives have long numbered about 22 percent of Massachusetts Democrats, and though 2018-19 saw them advance to many unlikely wins (Rachel Rollins over Greg Henning for Suffolk District Attorney being perhaps the most unlikely), voter preference momentum seems reverting to moderates.
I think much of this primary's moderate triumph has Governor Baker as its impetus. Baker's success managing our response to COVID-19 — and his cautious attention to his job, free of all the performative drama that seems to afflict most politicians these days — has won him the respect of almost 90 percent of Democratic primary voters (according to recent polls). Certainly that respect affected how Democratic primary voters approached the decision who to vote for for Congress and the state legislature. I think that the overwhelming majority of participant voters has had enough of drama, of "shaking things up," of being treated as if they are benighted bigots. Nor can I overlook the non-union, even anti-union lean of upper-income progressives. Unions are the bulwark of ordinary workers' advancement in life., The well off may not appreciate unions or relate easily to union people, but the average Democratic voter sure embraces them. As does Governor Baker.
Union-endorsed candidates had a very good day on September 1st. Much better a day than they had in 2018 and 2019 elections here in this State. Unions had no bigger win than Rob Consalvo's in the 14th Suffolk. Almost every union in Boston that endorses at all endorsed Consalvo. Thus his win affects more people than only the voters of his District. And not only union members. Consalvo has spent the past few years as chief of staff for Boston Public Schools — appointed by Mayor Walsh, for whom he has worked since shortly after losing the 2013 Mayoral [primary (in which he placed fifth but won big in District Five, whose Councillor he had been. Consalvo is likely to be Walsh's chief voice in the House, and as he defeated an opponent who was a member of the Ward 18 Committee slate pushed by Councillor Wu — who is now running for Mayor — and which defeated Consalvo's Ward Committee slate back in March, his big win has implications for Wu right on her own home ground. Consalvo will be Wu's Representative, after all; and Wu's chief of staff, Dave Vittorini, was Consalvo's chief of staff back when Consalvo was a Councillor.
This plot has not only thickened, it has hardened.
Will the moderates (and union endorsed) continue to win in November and on into 2021 and 2022 ? We will soon find out. The choice is clear : stability or instability. I know which one I will support for at least the next two election cycles.
— Mike Freedberg / Here and Sphere