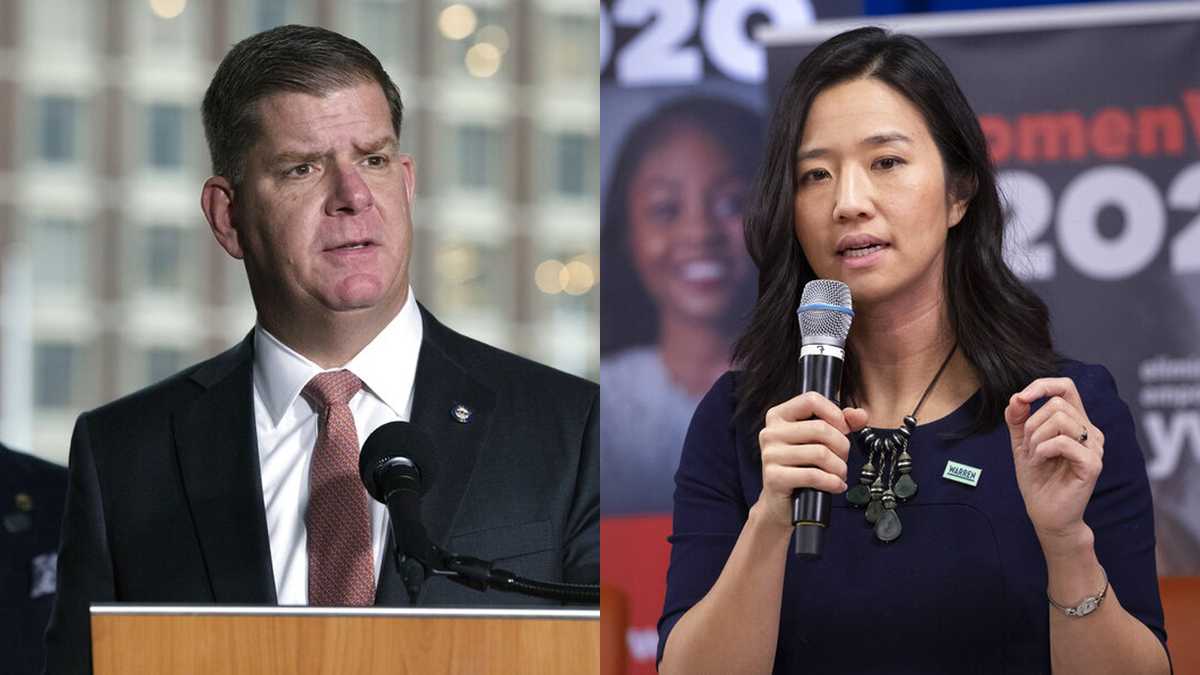 —- —- —- —-
Yesterday, City Councillor Michelle Wu announced her candidacy for Mayor of Boston. Wu, a Roslindale resident, spoke thus :
""We're in an unprecedented time as Boston faces a pandemic, an economic crisis, and a national reckoning on systemic racism," Wu said. "To meet this moment, we need leadership that matches the scale and urgency of our challenges."
The thrust of Wu's candidacy will be familiar to many. She doubled down on it, too :
"The Boston we love is a city that takes care of each other, where hard work meets big dreams with grit and resilience. But for too many — during this pandemic and well before — it's been impossible to dream when you're fighting to hold on.Fighting to afford to stay. Fighting for our kids. Fighting a system that wasn't built for us, doesn't speak our languages, doesn't hear our voices.I'm running for Mayor because Boston should be a city for everyone. Now's the time for bold, urgent leadership."
It's nothing unusual for a challenger to appeal first to those who are, presumably, an existing opposition to the incumbent and his record. That's what Wu is doing here. She is betting that the black lives matter activists ("systemic racism") are opposed to Walsh; assuming, too, that voters for whom English is a difficult second language ("system that doesn't speak for us, doesn't speak our languages…") are opposed. She also sees a mood of "crisis," voters who want "urgent" change — a variation on the "change can't wait" theme that Ayanna Pressley wielded so successfully in 2018.. Lastly, she mentions "fighting to afford to stay" — a pitch to the many voters who are not happy at being priced out of the City by the development boom.
All of these are sensible voter interests for a challenger to reach out to. So will it work ? Depends on the accuracy of her reading the moods of Boston voters and also on her math: how many voters are there in the interests she is reaching for ?
As to the mood of Boston voters, is it still 2018 ? A year in which being an aging, white male incumbent was a ticket to defeat ? Had the Mayor election come in 2018, or even in 2019, I think Wu's shot would have hit the target. Congressman, District Attorney, District 5, 8, and 9 Council, and 15th Suffolk State Representative all saw a change from male incumbents to challengers of color, four of them female.
In 2019, Wu, seeking Council re-election, won EIGHTY percent (!!) of the vote in the precinct cluster around her Roslindale home (she lives in Ward 18, Precinct 10, for those who follow these things.) I can't recall if I have EVER seen a Councillor win that huge a share, not even when running city-wide, where voters have four votes to give. The most I can recall is about 66 percent. Even that is rare. Wu had a wave to ride, and she surfed it like a boss.
But next year is not 2018-2019. The mood of our voters has shifted. On September 1, credible challengers from Wu's political direction sought State Representative seats in Charlestown, Allston, and Roslindale-Readville-Hyde Park. All three seats were won by candidates very likely to be Mayor Walsh allies. No win was bigger than the one that encompasses Wu's home : the 14th Suffolk District that will now be represented by Rob Consalvo, whose 5484 to 3292 win over Gretchen van Ness, a very credible opponent and Wu ally, was larger than anybody anticipated. In 2018, long time incumbent Angelo Scaccia had eked out a win over van Ness, garnering barely 38 percent in a four-way contest. Consalvo running in 2020 won 53 percent in a three-candidate race.
Different contest, different candidates, to be sure. Yet I think Walsh has to like having Daniel Ryan, Kevin Honan, and Rob Consalvo representing three crucial parts of Boston than had their opponents won. Better still, he has to like that in this primary, the turnout of voters was immense, where in 18 it was much smaller. Activists — which is who Wu is appealing to — are far fewer than ordinary voters. If Walsh can turn out ordinary voters in anything like the numbers who voted on September 1, he is likely in good shape.
Lastly, he has to like the shape of the primary vote : for stability, not change. Voters have had enough "shaking up" in the past four years to last them a lifetime. What most of us want now is some quiet — political quiet. Governor Charlie Baker is as popular as he is because he epitomizes political quiet and stability. Baker moves the State forward, maneuvers it through bad weather without shipwreck, without breaking the furniture. Walsh can't duplicate Baker's helmsmanship because Boston is as stormy a sea as every big city. Boston quakes with big changes : development, immigration, identity clashes, economic displacement, hurry and more hurry. Wu is not wrong to see voters beset by the dizzy whirl of big Boston.
Yet my guess is that, if Boston whirls like one of those superheroes people like to adore, Walsh is up to the challenge. If Boston is Goliath, Walsh is David : he holds all the reins of power, he controls the budget — anybody who doubts that should recall the 8 to 5 vote by which the Council, Wu's Council, rejected Wu's budget proposal and backed Walsh's — and he controls all of city administration., Chiefest of these in today's climate of street protest is Police Commissioner Bill Gross, a Walsh appointee who is nobody's puppet and who speaks for the vast majority of Boston voters in insisting on police primacy. Walsh has made it very clear that he will not tolerate, in Boston, what has been allow to happen in some other cities (and Walsh as Governor Baker to backstop him, and Baker has done so).
When I think about Walsh's budget command, and about Bill Gross's street command, and when I factor in September 1's vote for legislators of stability,. I think Wu has a very weak hand to play — a hand which was strong two yars ago, and last year, but that has lost strength since then. I know that Wu cares deeply to be a fighter for justice. She is not a faker at all. But as caring as she is, she may find that she has missed the political bus.
—- Mike Freedberg / Here and Sphere